Home
Odisha News
Rahul warns Odisha Congress leaders against indiscipline, Change of guard in Odisha...
Rahul warns Odisha Congress leaders against indiscipline, Change of guard in Odisha Cong soon!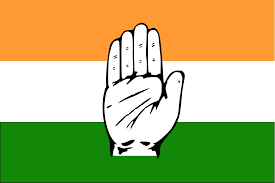 By Our Correspondent
BHUBANESWAR, SEPT. 6: Congress vice president Rahul Gandhi on Tuesday warned the factional leaders of the Odisha Pradesh Congress Committee (PCC) against any indiscipline and advised them to work together for return of the of the party to power in 2019 assembly polls.
Mr Gandhi, during his 20-minutes interaction with at least 35 state Congress leaders who were called to Delhi for consultation to choose a new PCC chief in place of incumbent president Prasad Harichandan,  also categorically told the delegates they would duly be rewarded in the party forum as per their performances.
"Rahul Gandhi asked all the leaders of Odisha to bury their hatchet and work for the party. He also warned against any kind of dissidence and indiscipline. The PCC will soon have a new leader," said former chief minister and veteran Congress leader Hemananda Biswal.
Sources informed that Rahul took suggestions from all the leaders with regard to their choice of state leadership and most of the leaders took the name former PCC chief Niranjan Patnaik.
After the meeting, Rahul first met Niranjan Patnaik separately and later held similar meetings with senior party leaders Bhakta Das, Chiranjib Biswal, Naba Das and Pradeep Majhi.
Reportedly, the Congress high command has almost decided to appoint one president and three working presidents in Odisha for the smooth functioning of the party.
Moreover, Bhakta Das is likely to be given independent responsibility as the chairman of the Campaign Committee.
"Rahul has made it almost clear that Chiranjib Biswal, Pradip Majhi and Naba Das will be appointed as working presidents," informed a Congressman on conditions of anonymity, who was present at the meeting.
Party sources said the Congress vice president advised the party leaders at the meeting to strengthen party organization in coastal, southern and western parts of the state while emphasising that people of Odisha always preferred and believed in collective leadership.
 "Rahul Gandhi gave several suggestions to the party leaders at today's meeting. He said under no circumstances indiscipline will be tolerated. A new chapter is going to open in Congress from today," informed Niranjan Patnaik talking to media persons after his meeting with Rahul Gandhi.