Screen couple Sabya, Archita act as best educators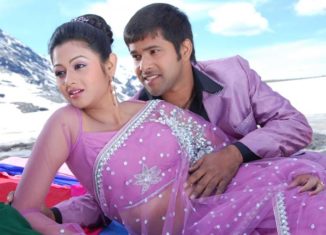 By Alisha Sahoo
Ollywood's leading stars Sabyasachi Mishra and Archita Sahoo have graced the Sunday Patho Utsav (formerly Raahagiri) for most of the times ever since it started.
The young couple has always been cynosure of hundreds of youngsters who on Sunday morning wake up early in the morning and rush to Ram Mandir Square to have a glimpse of them.
The two stars not only entertain the audience with their performance, but also share their mind on different important issues – ranging from healthcare campaign to vigilance awareness.
Loved by the state administration for their sharp brain and intelligence, – Sabyasachi and Archita have always completed state government's different awareness drives.
"Apart from entertaining the audience, it's our duty to educate people on different programmes and schemes of the government from which they can derive maximum benefit," says the screen couple.